News
HID™ has been working with Power Pure as exclusive partnership in Egypt RO membranes market
Dear buyer, thank you for your support to the HID brand. In order to better develop the market, we have signed an authorization contract for the Egyptian market with Power Pure Company, and this company is the only authorized distributor of HID in the Egyptian market.
When you buy in the Egyptian market, please look for the designated distributor, Power Pure Company, to avoid buying fake products.
At the same time, in order to better promote the HID brand in the Egyptian market, we will cooperate with Power Pure to launch a new brand HID-PPC.
If you have any questions about the authenticity of the product, please feel free to contact us or contact Power Pure.
Power Pure company contact information:
Phone: +20-1014129196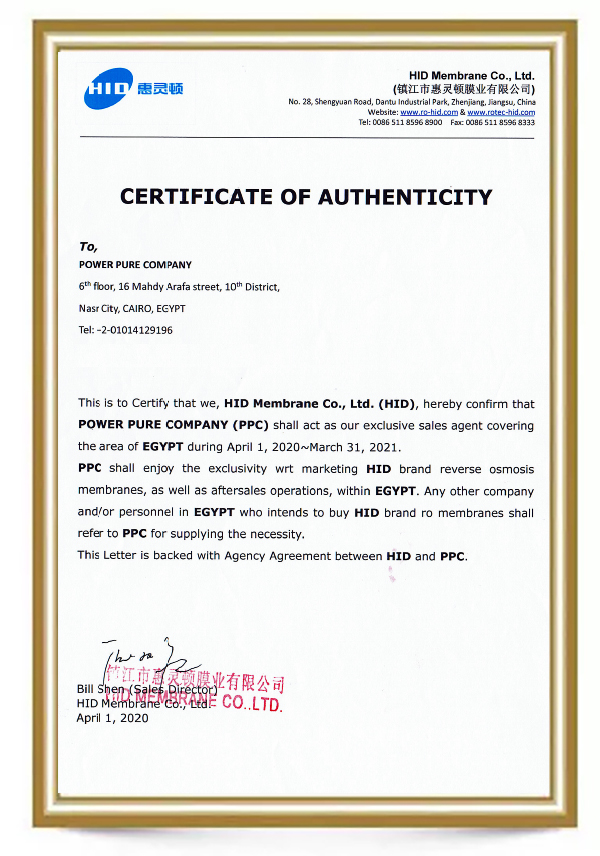 *The final interpretation right belongs to HID Membrane Co., Ltd.