ABOUT US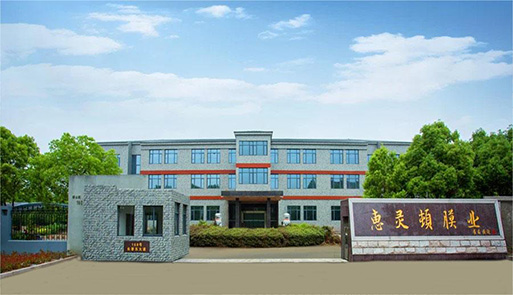 HID Membrane Co., Ltd. is located in Zhenjiang City of Jiangsu Province, a city with combineshistory, nature & modern facilities. Zhenjiang City is west to Shanghai, 1.5 hours by express bullet train available every 30 minutes.
HID Membrane Co., Ltd. has specialized in manufacturing Reverse Osmosis (RO) membranessince 2008, and enjoyed competitiveness & sound market share within China and around the world. Our scope of supply covers residential, commercial and industrial RO membranes, withcapacity ranging from 50GPD, 75GPD, 100GPD up to 11000GPD.
Focusing on membrane design,equipment automation & quality control management, HID has so far developed to be anever-growing enterprise of over 60 employees, workshop covering 30000 square meters and the annual output of totally 5,500,000 pieces of RO membranes.
Since 2014, HID has invested a full auto RO membrane flat sheet (composite polyamide) production line, which has passed in-house testing to meet the international main brands' technical index. By the end of 2016, the second flat sheet line with updated design & automation has been in operation from June, thus making the total flat sheet output to 20000 square meters per day. HID quality flat sheet not only serve HID RO membrane, but to be supplied to other customers worldwide!
Auto rolling machine was developed by HID to well improve the efficiency & quality of RO membrane making. So far we have 16 sets of auto rolling machines, each can make 1000pcs per day (shift). With factory capacity increase and quality control demand, we have also invested to automate activities of slitting, stickering, testing & packing, all with tailored design to make better RO membrane itself. The latest ALL-IN-ONE machine developed by HID well realize slitting,testing, stickering and O-rings application within ONE machine and within minute, which highlights HID R & D enhancement in terms of RO membrane production.
We view our products & sanitation standards of top importance. HID RO membranes have for years passed inspection & testing of China sanitary authorities with issued certification.
The development of HID flat sheet, production facility automation & quality control have definitely enhanced our expertise & competitiveness in RO membrane manufacturing as a whole,thus better servicing our customers worldwide and benefiting more people for safety drinking!